Gone but not forgotten
How to keep a back-burner project alive

I have this idea for a novel that I'm really excited about. This idea first came to me eight years ago. It's a historical project, and involves a lot of research, so I started that research...eight years ago.

And then I put it to the side of other projects, because some of those projects were "working" in a way this sprawling novel wasn't. At the time, I was writing short, comical pieces that were getting me noticed online, and performing some of these same pieces at reading series where agents were taking interest in my work. The universe seemed to be sending me a message: get out in the world, be part of the literary community. Engagement is the way to earn yourself a hidden garrett to write in.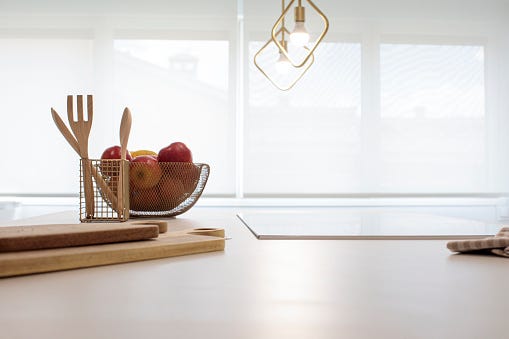 Lourdes Balduque for Getty
I don't regret putting that project aside-- it wasn't the right time for it. This summer, with the manuscript for my memoir in copy edits, I pulled the folders of research and images dedicated to that old novel out again, and decided resurrect it. I worked all the way through October on that book, and started writing several drafts of the beginning chapters. And then it went back into the box again. Why?
Gone, but not forgotten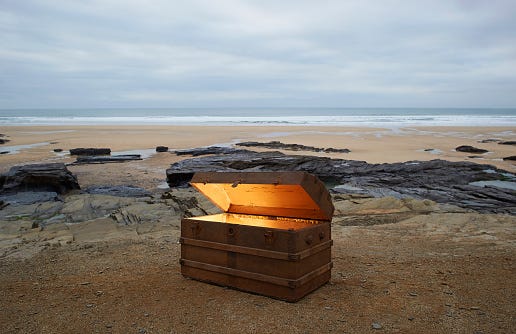 Image:  Dougal Waters for Getty
In the coaching work I do, I tell debut authors they'll need a side project to work on in order to survive the emotional and physical stress of publication. I take my own advice-- every time I've had a book launch, I've had something on the side bar. Half of my mind and heart has always been wrapped up in a new book.
But as I tried to work on My Very Important Novel, I realized that it wasn't the kind of thing I could pull in and out of very easily; with the burden of research required and the fact that it was "voicey," it required a sealed-off bubble of time and quiet that I just wasn't going to be able to access during the pre-publication period of my memoir. It was a needy project, a toddler of a novel that whined and cried when I didn't pay attention to it. It made me feel guilty about my parenting skills. So at the end of November, I put it aside. 
Staying in touch with sidelined projects
One day, I am going to write this dang novel. I think it will require me moving to a damp internet-free fishing cottage in the middle of nowhere Ireland for a year to get a proper draft out, but one day, I'll get it done. In the meantime, here's how I'm staying in touch with that project so it isn't totally impossible to resurrect it in the future.
I have a dedicated journal for only this book, where I write ideas, and scraps of notes.

I keep a file on my computer of images and quotes that inspire me for the book and its main character.

About once a month, I watch a movie that is written in the creative register of the book I plan to pursue. I take notes while watching it, I let my mind wander to plot points (and these go in my journal).

I freak out on the regular as to whether I will actually write this book one day.

I freak out on the regular as to whether I still know how to write fiction.

I remind my agent once in a while that I plan to pick up this project in the future so she'll support me when I do. 

I take on extra freelancing work so that I can help support myself when I finally do find the time to write it. This novel is so weird and convoluted, I can't be sure that I could get an advance for it without a finished draft in hand.
Sometimes, we have projects that just need to be abandoned. I have LOTS of these-- books that I needed to write for whatever reason to get out my system that I feel absolutely sure I'll never revise. This book isn't one of those. If you have a back-burner project like mine, I hope you find ways to stay in touch with it tenderly and lovingly, like an old classmate that has gone overseas or joined a war, or done something else that you expect that they'll return from one day soon. Write your back-burner book a love letter if you'd like! Keep the fire alive on a low flame. 
 
Events and other happenings
  What's cooking this month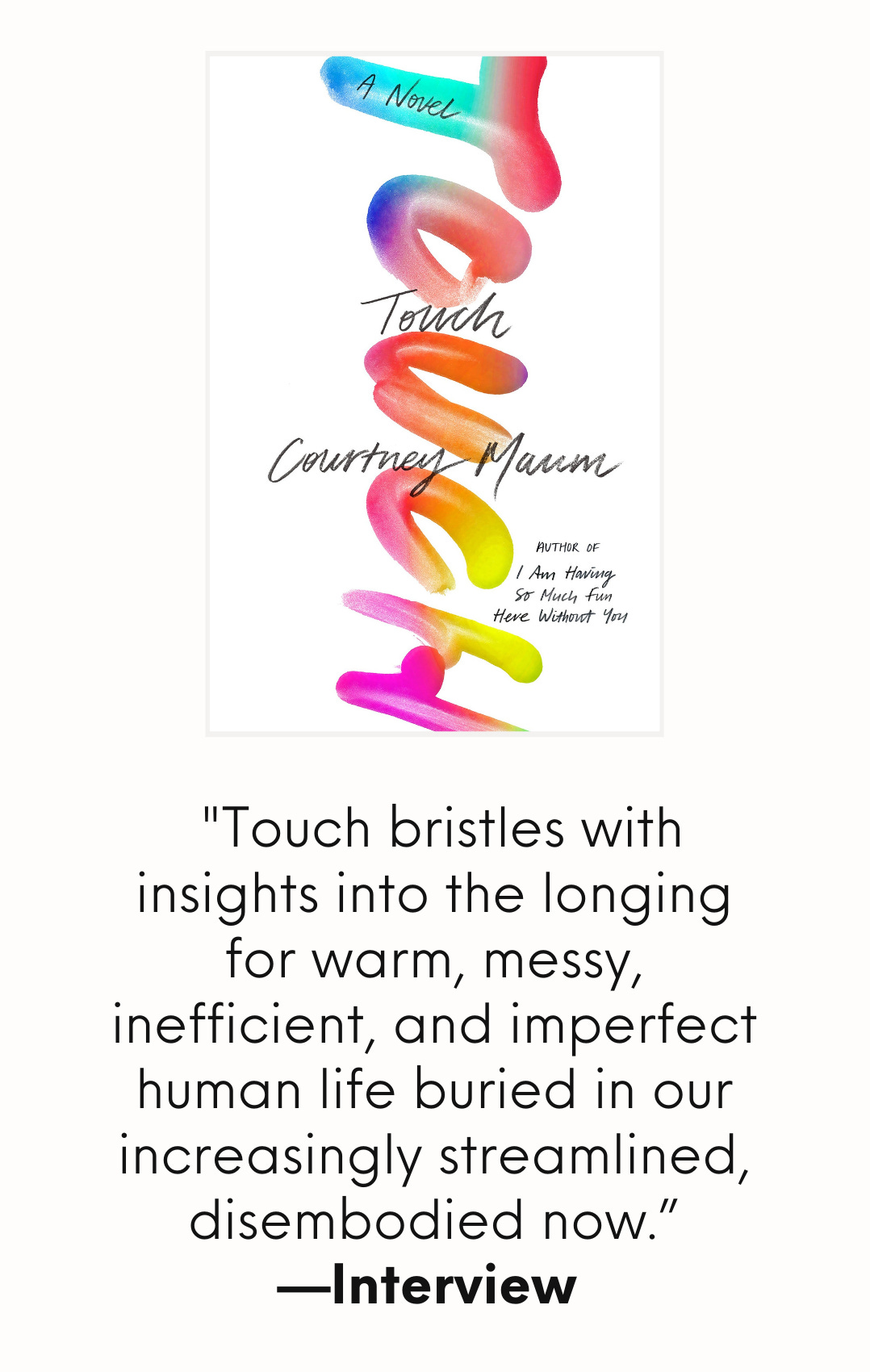 Book giveaway! This month, I'd like to give away two copies of my second novel, TOUCH. Reply to this newsletter with one positive thing or realization that has come out of the pandemic for you, and you'll be automatically entered to win. (Two winners will be chosen at random but I'll be in touch with all who enter!)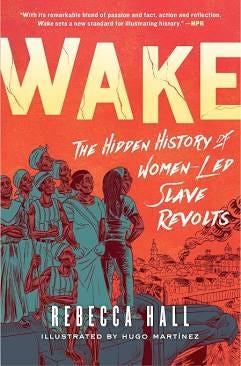 On February 24th at 4pm EST, through my ongoing "Beyond the Writing of Fiction" series at The Mount, I'll be in conversation with Dr. Rebecca Hall about her incredible graphic memoir, WAKE. Register for this free event, here. 
Save the date!
The Cabins/Martha MOCA applications open March 1st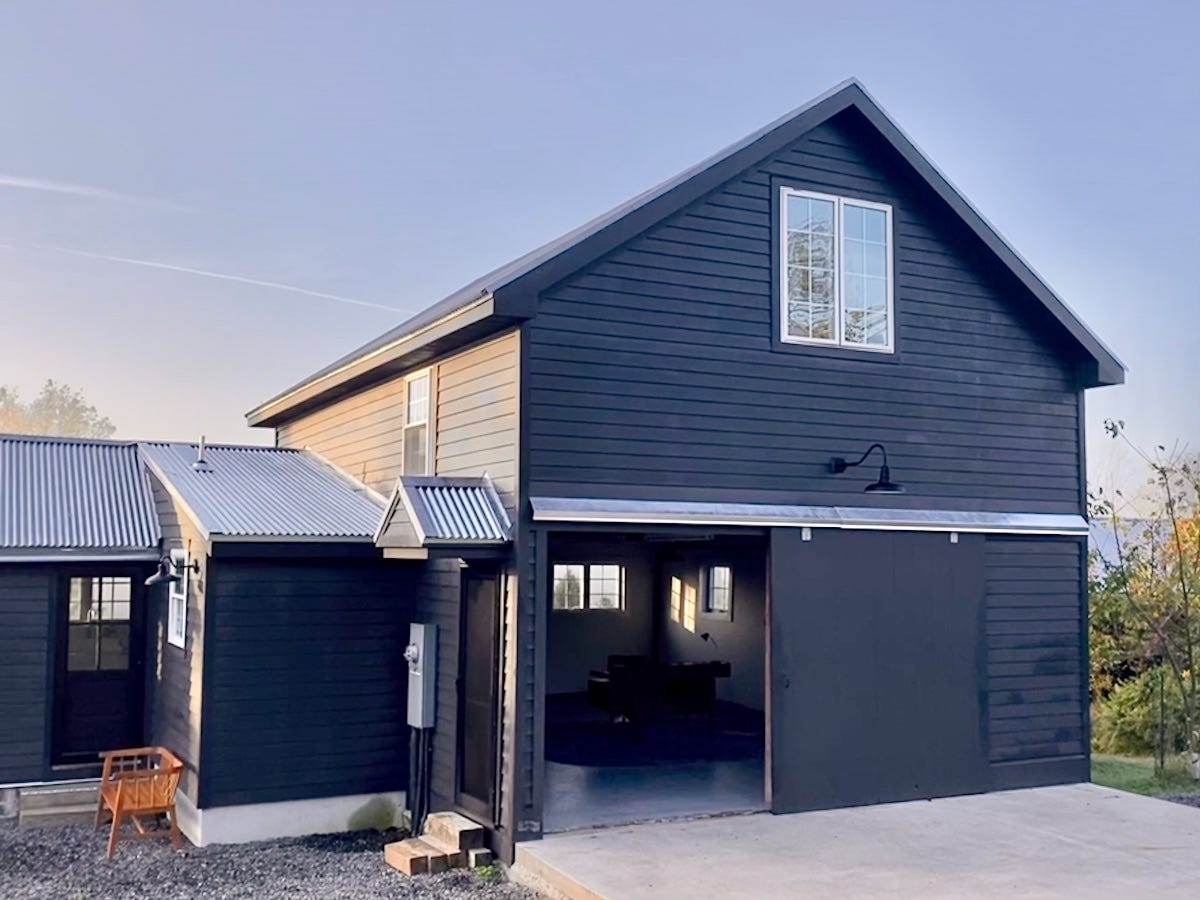 On March 1st until April 15th, applications will be open for The Cabins' solo residency program in beautiful Lambertville, NJ. Run in conjunction with our sister program, Martha MOCA, each resident will receive this house (with private working studio) for one month on a 40 acre organic farm with access to pool, pond, and a bicycle, plus weekly CSA delivery and a $500 stipend. All information here.
 
I'm sending out this newsletter a week early because we are running The Cabins group retreat next week! I am over the moon to be welcoming 6 unique creatives to Norfolk: read more about them here. 

That's all for now! If you haven't been watching the Olympics, I highly recommend you do. I've never seen an Olympics like this-- one out of every three people, regardless of their discipline, is falling, crashing, or otherwise "mistaking," and (because luckily everyone is okay so far), it's offering a needed reminder that ALL of us-- even the superhumans-- are having a tough year.

Sending love from the Icebox of Connecticut,
xoxo
Courtney